10.08.2017
Oracle Churns Out a Flock of New Cloud Applications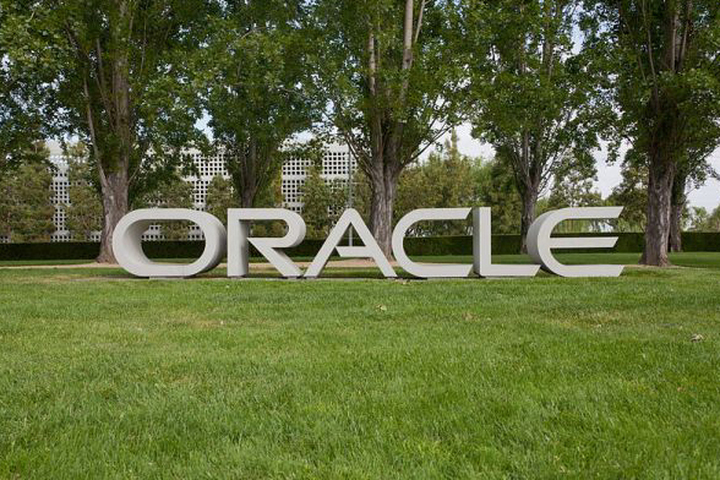 Oracle appears to be on a serious DevOps/agile development track, churning out new cloud-based apps on an increasingly fast scale as the company continues to make the transition to become more of a cloud-based vendor.
The database, data center hardware and software-as-a-service giant released a flotilla of new capabilities and enhancements to cloud apps in its Oracle Cloud Applications Release 13.
New features in the v13 release, announced Aug. 3, are designed to improve the all-important "user experience" in doing business online and to enable business users more functionality across an organization, including handling customer experience, finance, HR and supply-chain professionals.
As many IT and line-of-business professional are well aware, legacy applications of the past were not always the easiest to use and modify for special purposes. That is quickly changing, because business users have been asking for simpler-to-use interfaces and improved access to data and files a lot in the past few years, and companies like Oracle have been listening.
Supply Chain Management a Major Focus
"The latest updates include major enhancements to our supply chain management suite that will help customers create intelligent and customer-centric supply chains," Steve Miranda, Oracle's Executive Vice President of Applications Development, told eWEEK.
"We are introducing a brand new solution that enriches the customer experience by bridging the gap between sales and customer service. The new release also includes further advancements to the user experience and customer-driven changes for human resources and finance."
The latest release includes new capabilities and enhancements across Oracle Supply Chain Management (SCM) Cloud, Oracle Customer Experience (CX) Cloud Suite, Oracle Enterprise Resource Planning (ERP) Cloud and Oracle Human Capital Management (HCM) Cloud.
In addition, Oracle has enhanced the user experience across Oracle Cloud Applications to help customers personalize their experience and further improve productivity, insight and collaboration, Miranda said.
Oracle SCM Cloud:  Oracle SCM Cloud features end-to-end visibility, insights and capabilities for creating intelligent supply chains. Oracle SCM Cloud Release 13 includes more than 200 major features and six new products that cover sales and operation planning, demand management, supply planning, collaboration, quality management and maintenance. The additions help organizations transform their operating models to meet changing business demands by evolving from traditional supply chain systems to connected, comprehensive, agile, and customer-oriented supply chain management capabilities.
Oracle CX Cloud Suite: Oracle CX Cloud Suite enables organizations to take a smarter approach to customer experience management and business transformation initiatives by providing a trusted business platform that connects customer data, experiences and outcomes. Oracle CX Cloud Suite Release 13 introduces new innovations to Oracle Sales Cloud, which include enhanced mobile and data visualization capabilities, in addition to a range of new capabilities that increase sales rep productivity.
In addition, Oracle has extended Oracle CX Cloud Suite with the introduction of Oracle Engagement Cloud. The new solution combines sales and service capabilities to enable organizations to increase customer satisfaction, loyalty and up-sell opportunities.
This will compete directly against Adobe's marketing and engagement cloud offerings, for one example.
Oracle ERP Cloud: Oracle ERP Cloud helps organizations with business transformation by increasing business agility and reducing IT complexity. ERP Cloud features extended depth and breadth across Financials, Procurement, and Project Portfolio Management  and helps organizations with deeper domain functionality, including Dynamic Discounting and Multi-Funding.
There are is improved industry coverage for higher education, financial services and manufacturing, as well as expanded country localizations for India and Brazil.
Oracle HCM Cloud: This provides organizations with HR functions that enable collaboration, optimize talent management, provide complete workforce insights and make it easy for everyone to connect on any device. Release 13 enhances Oracle's complete, end-to-end solution for all HCM processes with improved capabilities to support the needs of customers with unionized workforces, such as retail and health care, with flexible work models.